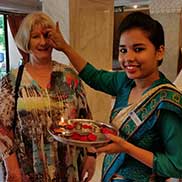 About Us
INDIA Tailor Made specializes in providing the solution for customized travel to India for its direct cliental. TOTAL HOLIDAY OPTIONS, The parent company is a leading Destination Management Company, knows better as Travel Agent's specialist, deals with multiple destinations and caters to requirements of leading travel brands across the globe. Our headquarter is in Delhi, from a single office, it has grown to a network of 42 offices across India, delivering personalized and continuous improved service. Read More..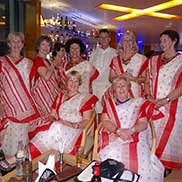 About India
The 6371 km radius Mother Earth today cradles a little less than 200 Countries in its lap, each unique by name, different in many ways. But the one named 'INDIA' is by far the most unique in its lap, not for its name, but for its undeterred existence as the most ancient and diversified country. Read More..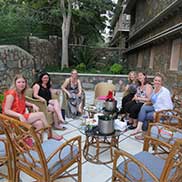 Why Choose Us
We are Flexibility and INDIA Tailor Made is the best. Achieving to connect traveller's heart with their choice of travel is only possible when it is tailor-made. We are extremely flexible when it comes to accommodating clients desire to cover their wish list. Name it, if it's not the moon or the stars on your list, anything within India is always a YES and is POSSIBLE for us. We understand no two person may have the same taste and so will be their travel needs, you can stretch us like nobody's business to customise your tour till your call it your Perfect holiday. At INDIA Tailor Made, we make India possible the way you want. Read More..